Welsh air up for sale on the web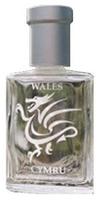 Welsh expatriates missing the sweet smell of home can now buy a bottle of air from the hills of Wales - for £24
If anyone wonders whether it is the real thing, each bottle comes with a certificate guaranteeing the air has been gathered in the Welsh mountains.
The cynical may question whether the air is actually from Welsh hills, and Mr Pryce said: "I'm a businessman and I said, 'Why go all that way? Why not bottle it in Port Talbot?' - although you would have a different colour then.
Everyones memory of Wales may be different. You may have been brought up in North or South, Mid or West Wales. Coast, Countryside or City Whatever your memory, if it fits in a bottle we'll send it to you. Slate, Stone, Sand or Water are just a few ideas which will remind you of your birthplace, school, farm or the place you were brought up.
Fancy giving it a try then visit
here
*** UPDATE
I have just received my bottle of Welsh air and all I can smell is.....sheep!